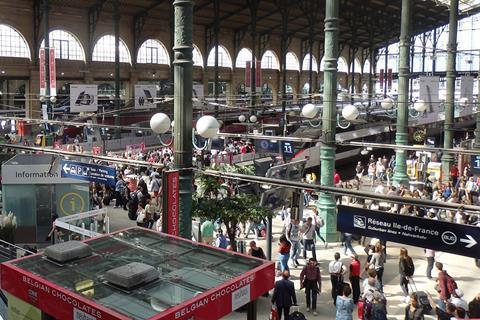 FRANCE: Proposals to launch high capacity commuter services on high speed lines into major cities have been announced by open access start-up Kevin Speed.
The company was founded last year by Laurent Fourtune, who worked at Paris transport operator RATP in 2009-18 and was then Chief Operating Officer at Eurotunnel until 2021.
His plan envisages making intensive use of high capacity, high reliability and low maintenance trainsets combining a maximum speed of 300 km/h with rapid acceleration and braking. This would enable the operation of all-stops commuter services within a 2 h radius, including serving currently under-utilised stations. There would be no reservations, and 'innovative' yield management.
A memorandum of understanding has been signed with 'a major French manufacturer' for the design and development of a suitable single-deck train, and Kevin Speed is working with designer Neomind on high capacity interior proposals.
The trains would represent a major investment, and so Kevin Speed wants a track access agreement with infrastructure manager SNCF Réseau running for 30 years to align with the life of the trains.
However, such access agreements are currently limited to 10 years in France, and none are actually in place.
A launch in 2026 is envisaged. The company claims its plans would lead to modal shift saving 140 000 tonnes of CO2 per year, as well as supporting land development, employing 500 people and generating track access fees for SNCF Réseau totalling €30bn over 30 years.
Following a meeting of its advisory board on October 7, Kevin Speed said it 'considers that the obvious public utility' of its plan should convince SNCF Réseau, the government and the regulator of the need to respond favourably to its 'win-win proposal for the French rail system and daily travellers'.