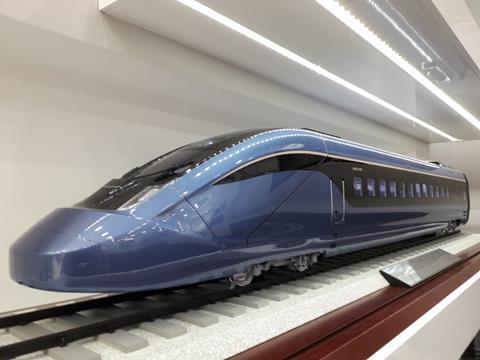 SOUTH KOREA: Testing and commissioning of the first of a fleet of high speed EMUs for Korail is expected to start by the end of the year.
Hyundai Rotem will deliver 21 distributed power trainsets to a design known as E320 to Korail in 2019-21. Two of the sets will be formed of eight cars and will have a maximum speed of 320 km/h. The other 19 will be six-car sets and will operate at up to 250 km/h.
The E320 fleet will have aluminium bodyshells built to a width of 3 150 mm and bolsterless bogies. The six-car version will seat 380 passengers and the eight-car sets will accommodate 515 people.
A model of the E320 was on display on the Hyundai Rotem stand at InnoTrans.