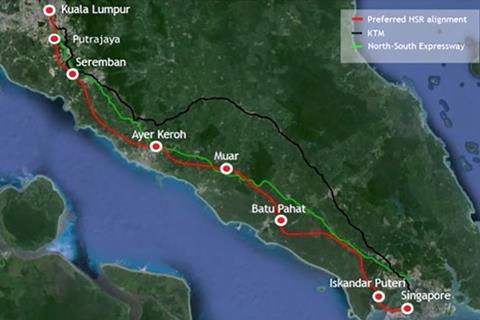 ASIA: The government of Singapore has agreed to Malaysia's request for a seven month extension to the pause in project development for the proposed Singapore – Kuala Lumpur high speed line.
Malaysia had said it would like to propose some changes to the project, and the extension will allow the two sides to discuss them.
On May 31 Singapore's Ministry of Transport said it 'continues to believe that the high speed rail project is a mutually beneficial project that will strengthen the connectivity and people-to-people ties between our two countries'.
In a 'spirit of bilateral co-operation' Singapore had therefore agreed to a 'final' extension of the suspension to December 31 2020.