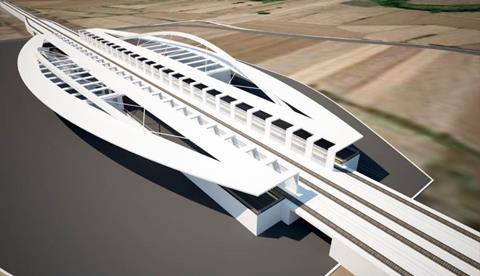 ITALY: FS Group has reached agreement for the construction of a new station on the Roma – Napoli high speed line to serve the southern part of Lazio region.
According to a memorandum of understanding signed by the President of the Lazio Region, Nicola Zingaretti and FS Group CEO Gianfranco Battisti, the station will be located close to the Ferentino exit from the A1 Napoli – Milano motorway, serving an industrial area around Frosinone.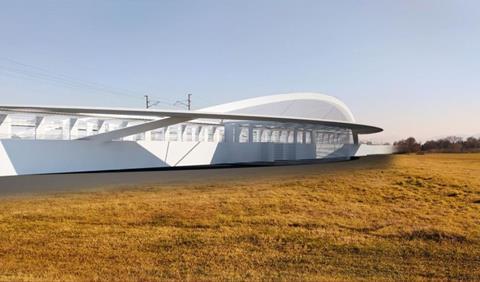 It will form the centrepiece of an €18bn investment package which also includes urban redevelopment of the surrounding area. The new station is expected to bring significant reduction in travel times from southern Lazio to both Roma and Napoli.
As an initial step, Trenitalia plans to add intermediate stops at both Frosinone and Cassino for a pair of Roma – Napoli Frecciarossa trains in its summer timetable. The northbound train departing from Napoli at 05.23 will call at Cassino at 06.03 and Frosinone at 06.32, arriving at Roma Termini at 07.15. The southbound working leaving Roma at 17.00, will serve Frosinone at 17.41 and Cassino at 18.10, reaching Napoli Centrale at 18.52.