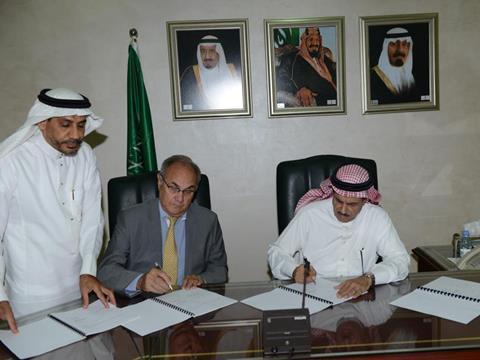 SAUDI ARABIA: A consortium led by Spanish firm Consultrans signed a 6·6m riyal contract to study options for the construction of a Riyadh – Dammam high speed line on September 2.
The 10-month study commissioned by Saudi Railways Organisation will consider routes, technical requirements, costs, demand forecasts and potential revenue for a line suitable for electric trains running at between 300 km/h and 350 km/h.
SRO envisages that a journey time of 1½ h could grow the passenger market and encourage air passengers to travel by rail, doubling ridership compared to the existing passenger service of five through trains each way per day taking 4 h 20 min to cover 450 km.
According to SRO President Mohamed Khaled al Suwaiket, the high speed study does not affect ongoing works to upgrade the two existing lines between Riyadh and Dammam to increase freight capacity and cut passenger journey times to around 3 h.