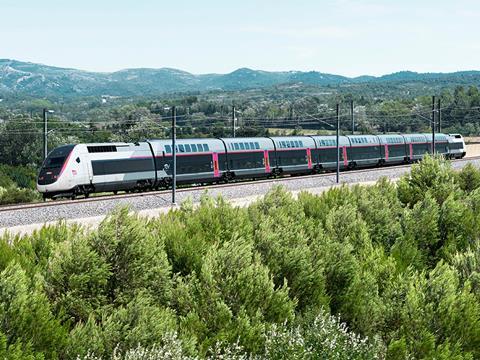 FRANCE: Infrastructure manager SNCF Réseau has selected Hitachi Rail STS to supply new interlockings for the modernisation of LGV Sud-Est between Paris and Lyon.
The Italian supplier announced on December 19 that it had been awarded a €129·3m contract to design, manufacture, and install computer-based interlockings for 550 route-km of high speed line and 80 km of connecting links, replacing the 58 interlockings that have controlled the route since the first section opened in 1981. The contract includes an €16·6m option for 'additional activities', which include testing and commissioning.
The interlockings will be fully compatible with ERTMS standards, and will interface with the ETCS Level 2 equipment being supplied by Alstom to replace the existing TVM300 analogue train control system. The upgrading is expected to increase the capacity of the line from 13 to 16 trains/h.
According to the supplier, the interlockings will be similar to those that it has supplied for use on LGV Est to Strasbourg, LGV SEA to Bordeaux and LGV Bretagne to Rennes, which are also equipped with ETCS Level 2.
'We are honoured to have been selected by SNCF Réseau to provide a key component for this much needed modernisation programme', said Gilles Pascault President of Hitachi Rail STS France. 'Our interlocking technology will dramatically improve performance on one of France's busiest high speed lines. Together with SNCF, we will provide capacity for more passengers than ever before, even in rush hours.'