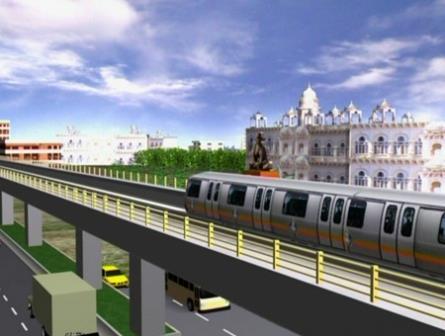 INDIA: Larsen & Toubro has emerged as lowest bidder to construct the Rs122bn Hyderabad metro network on a design, build, finance, operate and transfer basis. The project was officially approved by Urban Development minister S Jaipal Reddy at the end of June. Eight companies had been shortlisted for a new PPP concession, but only six submitted bids.

The government of Andhra Pradesh has agreed to finance 20% of the total project cost, and the winning consortium is expected to raise around 60% in equity and debt, leaving the remainder to be met by the Indian government as 'viability gap funding'. In June the national government agreed to contribute up to Rs23·6bn, or around 20%. Larsen & Toubro's bid was based on a VGF of Rs14·6bn, or roughly 12%, compared with the Reliance-led ADAG consortium which sought Rs29·9bn.

L&T confirmed on July 15 that it had been named as preferred bidder by the bid evaluation committee, but had yet to receive a letter of intent from the Andhra Pradesh government. The company hopes to achieve financial close within six months, and to complete the project over four years.

The NMII consortium, comprising Maytas Infra, Nava Bharat Ventures, Italian-Thai Development and Infrastructure Leasing & Financial Services, had been awarded a concession in August 2008 to develop a 76·1 km three-line metro network in Hyderabad but failed to finalise its funding arrangements.