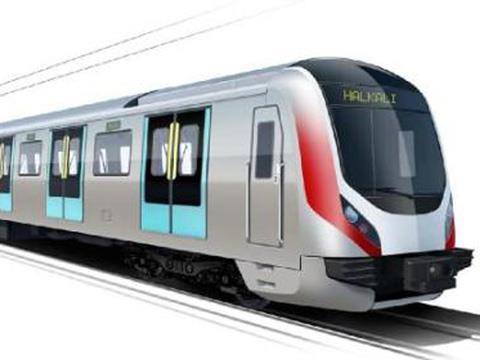 TURKEY: Hyundai Rotem announced on November 11 that it had signed a €580m contract to supply the rolling stock for the Marmaray cross-Bosporus tunnel project in Istanbul.
The Korean firm saw off competition from shortlisted bidders Alstom, CAF and a consortium of Bombardier, Siemens and Nurol for the 440-vehicle contract whch was placed by the Ministry of Transport's General Directorate of Railways, Harbours & Airports.
The 22 m long stainless steel cars will be formed into 10 and five-car EMUs. Some production will be carried out locally by Eurotem, Hyundai Rotem's joint venture with Turkish rolling stock manufacturer Tüvasas. The cars will arrive in three batches, the first 160 cars by 2011, the last by June 2014.
Hyundai Rotem won its first contract in Turkey in 1996, and has now completed seven orders for a total of 804 vehicles worth US$1·6bn. In July it signed a contract to provide a 84 DMUs in conjunction with Tüvasas.
'Hyundai Rotem has earned the trust of Turkey by providing high quality products and technology', said Executive Vice-Chairman Yeo-Sung Lee. 'We believe this brightens the outlook for future business opportunities in Turkey such as the Istanbul line and the Ankara line.'
The company intends to develop its own inverters, traction motors and control technology to help gain a competitive edge the international market.