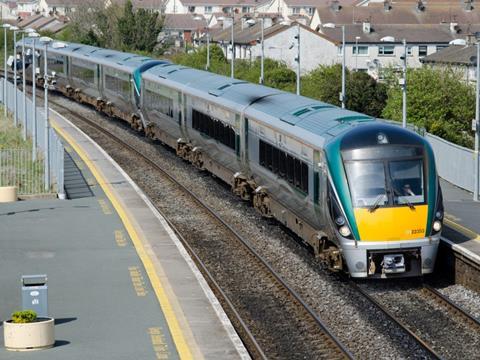 IRELAND: As part of ongoing ticketing systems support contract, Cubic Transport Systems and partner Sqills have started the migration of Iarnród Éireann's Sqills S3 Passenger booking, reservation and revenue management software from on-site hosting to a Software-as-a-Service model.
'By adopting an ongoing upgrade path, Iarnród Éireann embraces improvements to its investment throughout the contract life-cycle. This will ensure that the system it has at the end of the contract is the most up-to-date', said Jonathan Williams, Business Development Director at Cubic Transportation Systems.
'The enhanced hosting and service specification includes ongoing functional updates to the core S3 Passenger system, accommodates future legislative and regulatory changes and ensures that the core capability continues to reflect industry best practice', added Gerry Culligan, Commercial Director of Iarnród Éireann.