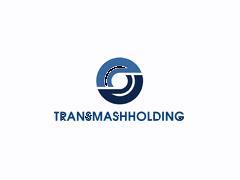 OVER THE past five years, Transmash Holding has been working to develop new locomotive and multiple-unit types for the Russian market, and in some cases to update the more recent designs it inherited when it acquired its various manufacturing plants.
The current main line diesel locomotive being produced at Bryansk is the 2TE25K Peresvet design - the prototype twin-unit Co-Co rated at 2 x 2 500 kW was completed in 2005 (RG 7.06 p396). Series production of the 2TE25K in 2004-10 will enable RZD to replace older diesel locos of types 2TE116 and 2TE10M. Bryansk has also developed a variant designated 2TE25A, which uses an AC/DC transmission and DAT-470 asynchronous traction motors. Known as Vityaz, the prototype is currently on test and series production for use on the Baikal-Amur Magistral is expected to start in 2008.
The 2ES5K Yermak design forms the basis of the electric freight loco family. Novocherkassk is supplying twin-unit versions rated at 6 120 kW to replace VL80 locos on 25 kV electrified routes, and the three-section 3ES5K with a 9 180 kW continuous rating for hauling heavy oil trains from Siberia to China. A prototype single-unit designated ESK has also been built. To replace VL10 and VL11 freight locos on the 3 kV DC network, Transmash has developed the 2ES4K Donchak design; the prototype of this twin-section Bo-Bo rated at 6 400 kW was rolled out in November 2006 but no timescale has been agreed for series production. Both types have a maximum speed of 120 km/h.
For the main line passenger business, Novocherkassk is producing EP1 Bo-Bo-Bo units rated at 4 400 kW to replace the ChS4 and VL60PK on 25 kV routes; these locos are designed for 140 km/h operation. Working with Bombardier, the plant has also developed the dual-system EP10 Bo-Bo-Bo for through working between 25 kV and 3 kV electrified lines at a maximum speed of 160 km/h.
Diesel passenger locos being produced at Kolomensky Zavod are based on the TEP70, which has been in production since 1988. This 160 km/h Co-Co is rated at 2 942 kW. A variant designated TEP70BS with an improved generator was produced for the Oktyabrskaya Railway, and this forms the basis for the new TEP70U with microprocessor controls, AC/DC transmission and a 3 000 kW rating. A twin-unit derivative known as 2TE70 is also being marketed to the freight sector, able to haul trains of up to 6 000 tonnes.
Kolomensy Zavod also builds electric locos for the passenger market, including the eight-axle EP200 intended for operation at speeds up to 200 or 250 km/h; this 25 kV design has AC traction motors and is rated at 8 000 kW. For the 3 kV DC network, the plant is building EP2K Co-Co locos rated at 4 320 kW, although these have a maximum speed of 160 km/h.
For shunting work, Bryansk is continuing to build RZD's standard TEM18 Co-Co diesel, rated at 882 kW. New variants include the TEM18D equipped with a Penza 1-PD4D engine, the TEM18A convertible loco for operation on both 1 435 and 1 520 mm gauge, and the LNG-fuelled TEM18G. A more recent development is the 1 100 kW Bo-Bo TEM21 with AC traction motors, powered by a turbocharged 8ChN26 engine. Older shunters of type TEM2 are being extensively rebuilt with TEM18 components and equipped for one-person operation.
Multiple-units
The same pattern is repeated in the multiple-unit sector, where main production is based at the Demikhovsky plant. The standard ED4M 10-car EMU was introduced in 1997, with two driving cars, five motor cars and three trailers; designed for suburban operation, these units have seats for 1 070 passengers. The 130 km/h ED4M is designed for 3 kV DC routes, with the similar ED9M equipped for 25 kV operation.
In 1999 Demikhovsky produced the 'high-comfort express' variant (ED4MK and ED9MK) for inter-urban services on routes up to 700 km in length. These units have first, second and third class accommodation and catering vehicles, bringing the capacity of a 10-car set down to around 600 seats.
In 2006 the plant developed a 'future-proof' suburban variant designated ED4MKM, with a more streamlined front end, new bodyshell structures and electrical equipment from Riga Electrical Engineering Plant. These sets went into series production during 2007.
A second-generation 3 kV suburban EMU with asynchronous traction drives and lightweight steel bodyshells, designated ED6, was introduced in 2000. This is being offered in both suburban and regional versions, with maximum speeds of 130 and 160 km/h respectively. Elements of the ED6 design have also been incorporated into the latest 'energy-efficient' suburban units, designated ED4E and ED9E which will go into series production in 2008. A dual-system variant designated ED12D is also envisaged for future development.
This year is due to see the roll-out of Demikhovsky's first DMU - the 130 km/h DP11D, powered by two body-mounted 800 kW M787 engines driving through hydrodynamic transmissions. A six-car prototype is to be tested by RZD during 2008, with series production expected to start in 2009.
Demikhovsky has already built a one-off diesel trainset for Belarus Railway, the DDB1, which was formed of 10 adapted passenger coaches permanently coupled between the two halves of a modified 2M62U twin-section diesel loco. A similar ED1 push-pull trainset was developed for suburban services on RZD's Far Eastern Railway, but using two-section VL80S electric locos for the traction modules and ED9T trailer cars.
For rural branch lines, Transmash has been developing a family of lightweight DMUs, designated RA, RA1 and RA-V, which are being built at the Metrowagonmash plant. The latest variant is a three-car DMU designated RA2 model 750, powered by three 315 kW underfloor engines; this seats 222 passengers and has a maximum speed of 120 km/h.