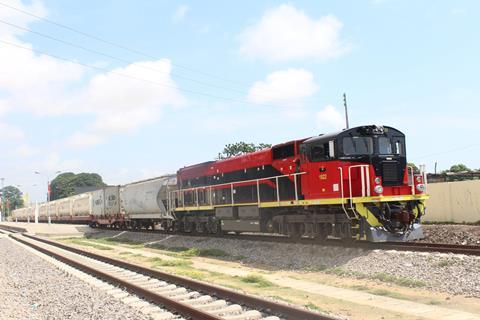 ANGOLA: The government has approved funding for the construction of a 260 km railway to serve the inland provinces of Moxico and Lunda Sul.
The Ministry of Transport has been authorised to award a US$1·2bn contract for design and construction of the line to a joint venture of Portuguese company Bento Pedroso and the Odebrecht Angola subsidiary of Brazil's Novonor group.
The 1 067 mm gauge line will diverge at Luena in Moxico from the 1 344 km Benguela Railway, which links Lobito on the coast with Luau near the border with the Democratic Republic of Congo
The new line will run north to Saurimo, formerly known as Henrique de Carvalho, which is the capital of Lunda Sul. It is intended to serve the local mining and agricultural sectors, connecting the region with the Port of Lobito and supporting the government's Planagrão programme.
The project is one of a number of railway extensions envisaged in the country's national transport plan. In the longer term, the route is envisaged as the first stage of a so-called East Corridor, which would continue north from Saurimo to Dundo on the DRC border and south from Luena to Ondjiva on the Namibian border via the existing railhead at Menongue.