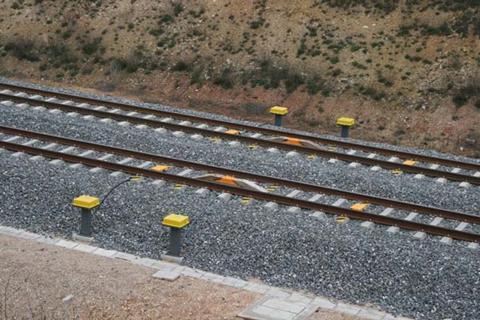 SPAIN: National infrastructure manager ADIF has awarded a €50·3m contract to a joint venture of Indra (75%) and Instalaciones y Técnicas Eléctricas Asturianas (25%) for the installation of ASFA Digital trackside equipment as part of its programme to update and expand automatic train protection across the 1 668 mm gauge conventional network.
Earlier this year, ADIF awarded a contract worth €97∙5m to a consortium of Sistemas y Montajes Industriales and Siemens Rail Automation covering packages 1 and 3 of the ASFA Digital roll-out. Under the Package 2 contract announced on September 30, Indra and Intel will install new balises and communications links to replace the former ASFA analogue system.
Indra has previously supplied both generic and fixed beacons for ASFA Digital, as part of its Mova Protect range, which meets the infrastructure manager's technical specification. In November 2019 it was awarded a €7·6m contract to fit onboard equipment to 310 rail vehicles operated by ADIF.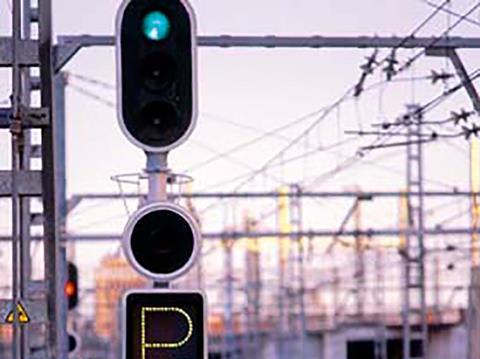 Under a separate contract valued at €820 000, Indra will extend the Da Vinci traffic management and TSAD remote control systems at ADIF's Atocha control centre to cover the Pedralba – Ourense section of the high speed line serving the north of the country.
Developed in collaboration with ADIF, Da Vinci is now in use on more than 3 000 km of the Spanish high speed network. The work includes supply and commissioning of all hardware and software, as well as the communications links.
Under a third contract worth €3·3m, Indra is to set up a new landline and wi-fi communications network connecting the stations at Madrid Puerta de Antocha, Madrid Chamartín, Pontevedra, Salamanca and Bilbao Abando Indalecio Prieto. This forms part of ADIF's 'hyper-connected' project to improve connectivity and provide public internet access at major stations and retail facilities.