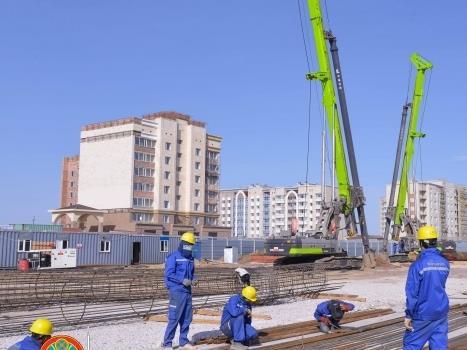 KAZAKHSTAN: Construction has started on a light rail line in Astana with the installation of piles for the elevated section of the alignment. Of the 50 construction workers currently involved, 10 are local and 40 are from China.
Project authority Astana LRT LLP signed a construction agreement in May 2015 with a consortium of China Railway International Group and Beijing State-Owned Assets Management Co. The 22·4 km first phase would link Astana International Airport with Nurly Zhol station, which is being built to the east of the city as the terminus of a main line railway.
The partly on-street alignment would have 18 stops and a depot near the airport. An initial fleet of 19 light rail vehicles is envisaged.