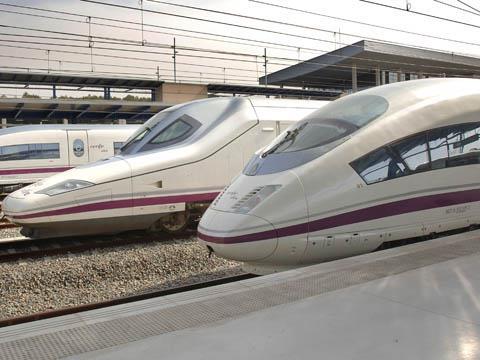 SPAIN: ADIF announced on August 9 that tracklaying had commenced on the 12·7 km La Sagrera - Mollet del Vallès section of the high speed line between Barcelona and Figueres. Work is being undertaken by Ferrovial Agroman under a €9·9m contract due for completion within seven months.
ADIF says that it is working to complete high speed infrastructure between Barcelona and Figueres in the shortest possible timescale. Installation of electrification equipment has been completed on the 30·8 km between Sant Julià de Ramis and Figueres, including a substation at Santa Llogaia d'Àlguema and autotransformer stations at Sant Julià de Ramis, Pontós and Vilademuls.
A joint venture of FCC Construcción, Dragados, Copisa and Tecsa has been awarded a €25·1m contract covering the first phase of station works at Girona, where the high speed line runs in tunnel through the town centre. Work is due for completion within 10 months.
At a cost of €7·7m, ADIF has completed a new infrastructure maintenance base at Montcada-Bifurcació, replacing facilities at Sant Andreu Comtal near La Sagrera that have been moved to make way for the high speed line to Figueres.