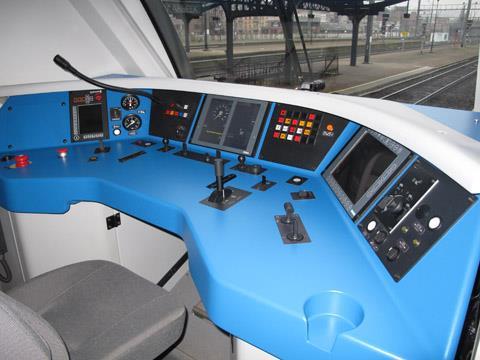 BELGIUM: The first of three pilot projects to prepare for the implementation of ETCS Level 2 across the national network is due to be ready later this year, according to Infrabel project director Yves Werner.
Three sections of line are being used to test different applications of Level 2 as part of the national master plan, which envisages that ETCS will be rolled out across the whole network by the end of 2022. Implementation and testing of the three sections forms part of the turnkey contract awarded last year to Siemens and Fabricom.
The first section to go live will be the Diksmuide – De Panne line, which will test a 'simple' application of Level 2 without lineside signals; this will be interfaced to an existing Alstom interlocking. Werner told Railway Gazette that this is due to be operational by the end of the year. Pilot line 2 between Diksmuide and Lichtervelde would test Level 2 with a new Siemens interlocking, and should follow after another eight months or so.
The most complex of the pilot schemes will be that covering the Deinze – Waregem section of the Gent – Kortrijk route. This includes two station areas with their own interlockings, posing a more complex application of Level 2. Pilot Line 3 should be operational in 2018, according to Werner.
The three pilots will inform Infrabel's strategy for installation and testing of Level 2 ahead of the series roll-out. The contract with Siemens and Fabricom envisages 36 stages for Level 2 installation across around 2 500 route-km and the introduction of 31 new interlockings. In addition, the suppliers will provide an ETCS test laboratory which Infrabel can use to support the ETCS programme and prepare for network changes or systems upgrading in the future.