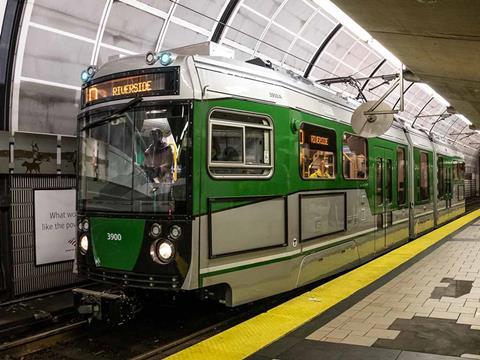 USA: Massachusetts Bay Transportation Authority has awarded MAS Building & Bridge a $17·8m contract to replace four existing light rail stops on Boston's Green Line into two new stops.
St Paul Street and BU West will be replaced by one stop, and Babcock Street and Pleasant Street by the other.
'Consolidating these four stations into two provides multiple benefits to our B branch customers, including improved station spacing for more consistent time between trains, faster trips down Commonwealth Aveune to improve reliability, and low-level-vehicle compatibility to improve accessibility', said MBTA General Manager Steve Poftak.
'While customers will be able to experience these benefits by the fall of 2021, these improvements also set the stage for the transformation of the Green Line as the new stations' larger platforms will accommodate the new longer cars in procurement.'