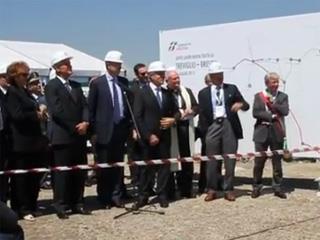 ITALY: Construction of the next section of the 140 km Milano - Verona high speed line was officially launched on May 7. The ceremony was attended by Minister of Economic Development, Infrastructure & Transport Corrado Passera, Lombardia region President Roberto Formigoni and FS Chief Executive Mauro Moretti.
The Cepav Due consortium is to build 39·6 km of high speed route between Treviglio and Brescia, an 11·7 km link to the conventional line and 6·9 km of dedicated line alongside the existing route into Brescia's main station.
The total cost of the section is put at €2bn, with completion planned for April 2016.
The initial 27 km of the Milano - Verona high speed route as far as Treviglio was completed in July 2007. The remaining section from Brescia to Verona is currently being planned.