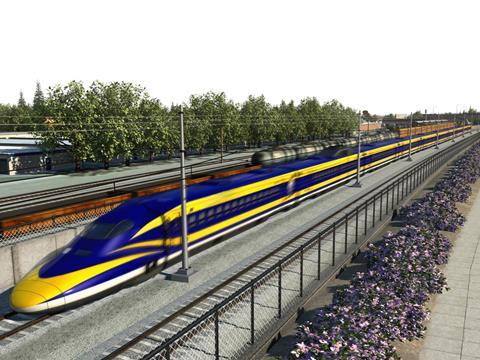 USA: California High-Speed Rail Authority has issued a request for qualifications for its Phase I Track & Systems contract, which has an estimate value of $1·6bn.
This would cover design, construction, and testing of the trackwork, electrification, signalling, train control and other railway systems for the 190 km route between Merced and Bakersfield in the Central Valley, followed by 30 years of maintenance of the railway systems and the underlying civil works.
An industry day is to be held in Sacramento on August 5, before the September 5 deadline for submitting statements of qualifications. The request for proposals would follow in October, with proposals to be submitted in April 2020.