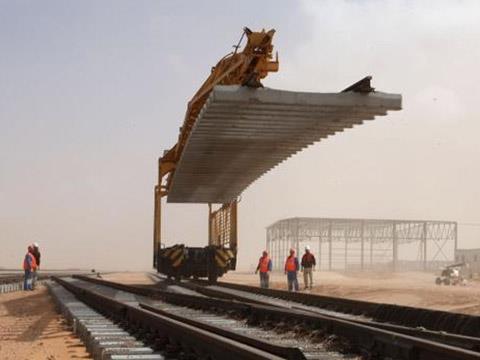 LIBYA: A €247m contract to supply signalling, telecoms, power, security and ticketing systems for the 554 km Surt - Banghazi line has been awarded to a consortium of Finmeccanica companies Ansaldo STS and SELEX Communications.
The contract was placed by Russian Railways subsidiary Zarubezhstroytechnology following an international tender. RZD is the main contractor for construction of the line.
Announcing the contract on August 12, consortium leader Ansaldo STS said its share of the work was valued at €202m and is 'of considerable strategic importance given the vast potential of the Russian and Libyan rail markets'.
Ansaldo STS will be responsible for interlockings, signals, axle counters, point machines and hot box detectors, as well as the traffic control and automation centres, and passenger information, power, security and ticketing systems. The work is expected to take three years.
In July 2009 China Railway Construction Corp awarded the Italian firms a €541m contract to supply signalling for the section of the future Libyan rail network from Surt to Ras Ejder on the Tunisian border, and the route running inland to Sabha.