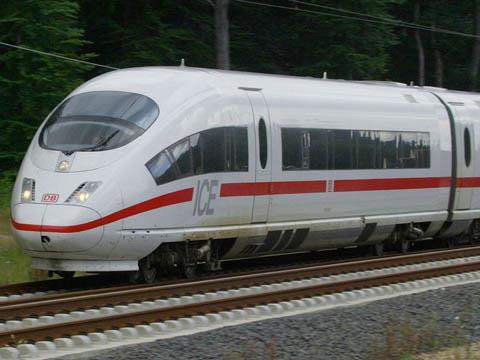 GERMANY: Infrastructure manager DB Netz has awarded PORR a €200m contract to supply ballastless track for the 90 km Erfurt - Gröbers section of the 123 km Erfurt - Leipzig/Halle high speed line.
The contract includes construction of 22 km of noise and wind protection walls. Completion is scheduled for the end of 2013, with the line set to open in 2015.
Austrian firm PORR will use a ballastless track design developed in conjunction with Austrian Federal Railways, which has been using it since 1995. The first use of the design in Germany was in 2001, since when it has been used in projects such as the Berlin Hauptbahnhof development.
'This project demonstrates once more Porr's competence in complex infrastructure projects', CEO Karl-Heinz Strauss said on July 22.