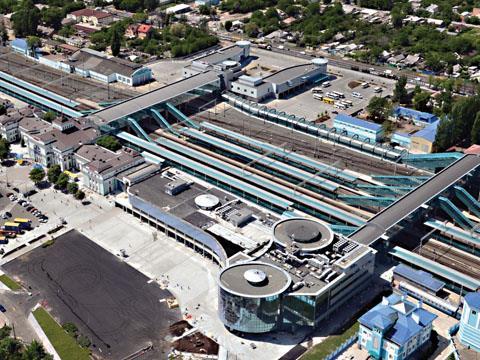 UKRAINE: National railway UZ officially completed an extensive modernisation of the main station in Donetsk on May 22.
The project has been undertaken to increase capacity from 15 000 to more than 35 000 passengers/day, shorten walking distances, improve links to local transport and increase accessibility for users with disabilities.
The main building dating from 1945-49 has been completely renovated, two retail areas created and total floor area increased from 5800 m² to 21593 m².
Railway infrastructure has also been renovated, with the installation of 15·8 km of new track, 83 turnouts, 28 km of overhead wires and 200 signals.