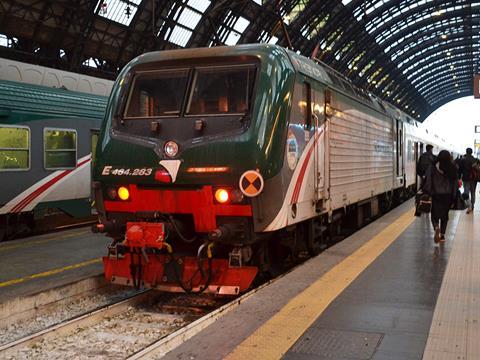 ITALY: Gruppo FS has awarded a €34m contract for upgrading the signalling on the 51 km Milano Centrale – Milano Smistamento – Monza – Chiasso line to a consortium led by Alstom and including M Pavani Segnalamento Ferroviario, Bitfo, Ricci, Elettri-Fer and Politecnica Ingegneria ed Architettura Società Cooperativa.
The route forms part of ERTMS Rhine-Alpine Corridor A between Genova and Rotterdam, and according to Alstom will be the first conventional line in Italy to be operate entirely under ETCS Level 2.
The work is expected take 2½ years. Announcing the contract on January 27, Alstom said its share is worth €21m, and includes the supply of its Atlas 200 ETCS Level 2. The multi-station Smartlock 400 GP computer interlocking will offer completely automated routing and direct interfaces with point machines and signals without the need for traditional relays. There will be data feeds to passenger information systems, and remote diagnostics to reduce maintenance costs.