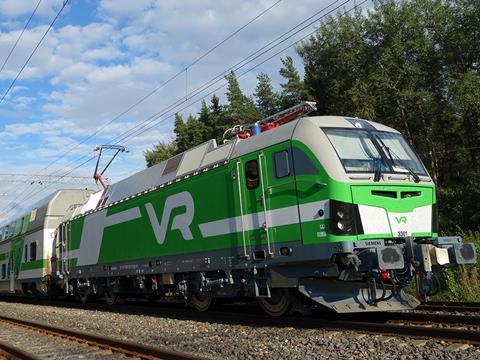 FINLAND: Transport infrastructure agency Väylävirasto has awarded Thales a contract to design, supply, install and test ETCS Level 2 signalling on the Kouvola – Kotka/Hamina line, with commercial use of the new signalling expected to begin in early 2023.
The branch which serves an important port area to the east of the capital has been selected as a test track for the development of domestic capabilities to support the national roll out of ETCS Level 2.
The line will be used to test the use of commercial telecoms operators' radio networks for the transmission of ETCS data between the RBC and the rolling stock.
Thales said the use of alternative radio systems to carry ETCS data would be 'ground-breaking in Europe', helping to prepare for the introduction of the Future Railway Mobile Communication System as soon as EU standards permit. This change is expected to be included in the 2022 revision of the Control Command & Signalling TSI.
'The Kouvola – Kotka/Hamina railway is very important route for Finnish freight traffic. We will finally get the safety of modern signalling system on the track. At the same time we take a leap towards the future by building the ETCS test track', said Esa Sirkiä, Division Director of Projects at Väylävirasto, on April 27.
The specification phase of the project will see the precise details of the ETCS element defined, developed and designed jointly with Thales, to find a generic approach that best supports national goals.
Väylävirasto's Project Manager Juha Lehtola said 'Finland is a pioneer in the digitalisation of railways. With the help of the upcoming test track, we are taking a significant leap towards the modern radio network-based ETCS system that Finland is seeking. The system is based on 5G technology and it aims to be compatible with FRMCS. I'm sure that the test results will arouse great interest all over Europe.'