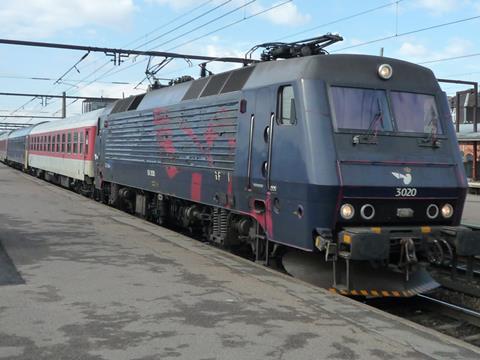 DENMARK: Infrastructure manager Banedanmark has shortlisted five of the eight consortia which expressed interest in the contract for the first phase of a national electrification programme which will see all Denmark's main routes wired at 25 kV 50Hz by 2026.
The shortlisted candidates are:
Aarsleff/Siemens;
ASB Consortium;
Strukton/Balfour Beatty;
EIS joint venture;
Obrascon Huarte Lain/TSO.
'We are very pleased that we have five strong bidders who all have recent references from similar projects, delivering on time and budget', said Banedanmark Programme Manager, Søren Thorpstrup Laursen on April 1.
The winning bidder is to be selected in late spring 2015. The first route to be electrified would be the 57 km Esbjerg – Lunderskov line, followed by Køge Nord – Næstved, Ringsted – Næstved – Rødby (for the Fehmarn Belt tunnel) and the new København – Ringsted fast line, a total of around 550 track-km.
In January the government and opposition parties finalised the DKr28·5bn Togfonden DK investment strategy which is to be funded by taxes on North Sea hydrocarbons extraction. This has allocated DKr8·7bn to electrification of the Fredericia – Aalborg, Aalborg – Frederikshavn, Vejle – Struer and Roskilde – Kalundborg routes.
An interview with DSB Chief Executive Jesper Lok appeared in the October 2013 issue of Railway Gazette International magazine, which subscribers can access in the digital archive.