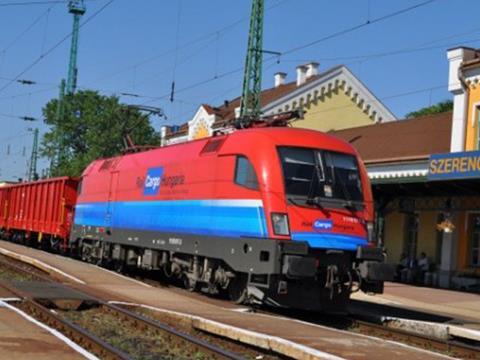 HUNGARY: The government has given its backing to a proposed 113 km freight-only bypass around the south of Budapest, State Secretary for Foreign Affairs & External Economic Relations Péter Szijjártó announced on February 27.
The V0 proposal developed by logistics association MLSZKSZ is intended to significantly accelerate east-west freight movements by providing an alternative to congested suburban routes through the capital, where freight operations are restricted during the day.
The new line would run from Tatabanya to Cegled, with two bridges over the River Danube and connections to existing lines at Székesfehérvár, Pusztaszabolcs, Kecskemet and Szeged. The double-track electrified alignment would be suitable for 160 km/h operation.
The government is now studying options for financing the estimated €1bn cost of the scheme, including the use of EU resources or China Development Bank funding. The use of Chinese finance could enable construction to start in 2014 for completion by 2017.