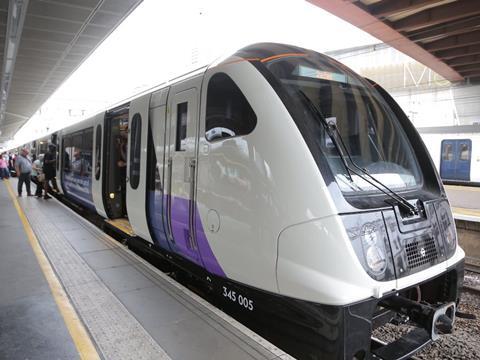 UK: The Department for Transport is to provide £350m of short-term repayable financing to the Mayor of London for the year 2018/19 to cover additional work required for the Crossrail project, Rail Minister Jo Johnson announced on October 26.
The funding is intended as an interim measure as discussions continue between Transport for London and the government about longer-term additional funding. The government envisages London, 'as the primary beneficiary of Crossrail', to bear additional costs via a financing arrangement.
On August 31 project promoter Crossrail Ltd announced that the opening of the Crossrail tunnels under London had been delayed from December 2018 until 'autumn 2019', because the contractors need more time to complete fit-out and software development.
TfL and the DfT have commissioned an independent review of Crossrail's governance and a separate review on Crossrail's finance and commercial position.