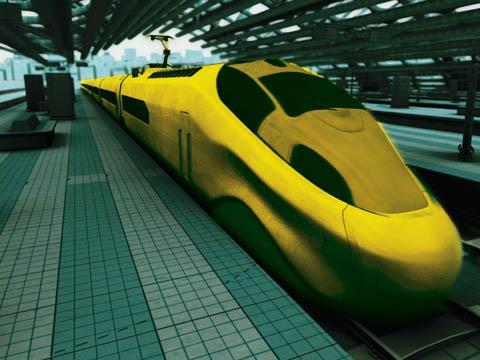 UK: High speed line project promoter HS2 Ltd has begun the process to appoint 'world-class' architects and developers to produce detailed plans for four 'ambitious and iconic' stations for the first phase of the future network. The organisation is also undertaking a separate procurement to select a master development partner for London Euston station.
The winners of the station design contracts would work with HS2 Ltd to develop detailed plans for the new Birmingham Curzon Street, Birmingham Interchange and Old Oak Common stations, and for the expansion of London Euston station. Interested parties can bid for all four contracts, but would be awarded a maximum of one.
The master development partner would work with HS2 Ltd, Network Rail, the station design contract winner and local authorities to advise on, and later take forward, development opportunities for homes, offices and retail space above and around the revamped London Euston.
Bidders for the five contracts are expected to be shortlisted in the summer, with contracts to be signed in early 2018.
'We are looking for the brightest and the best from across the industry to help us deliver one of the most tangible legacies of the HS2 project, three brand stations and a major expansion of London Euston', said HS2 Commercial Director Beth West on April 7. 'Together we will deliver world-class designs that help unlock wider local regeneration opportunities and provide unparalleled levels of accessibility, ease and convenience for the travelling public.'
David Biggs, Managing Director of Network Rail Property, said the aim was 'to create a new London destination at Euston mirroring its neighbour King's Cross and St Pancras where our investment in the station acted as a catalyst, bringing inward investment and regenerating the whole area into a thriving new London quarter.'
HS2 Phase 1 stations
Birmingham Curzon Street: the new station with seven 400 m platforms will be built on the site of a former parcel depot next to the existing Moor Street station and the Bullring shopping centre.
Birmingham Interchange: a new station with four platforms will have a peoplemover link to Birmingham International station, the National Exhibition Centre and Birmingham Airport.
Old Oak Common: a new station in one of the UK's largest regeneration projects, with six HS2 platforms and connections to conventional rail services and the Elizabeth Line.
London Euston: the station was rebuilt into its current form in the 1960s and now handles 42 million passengers/year, more than double the design capacity. Redevelopment will happen in three stages: six new high speed platforms and a concourse will be built to the west of the existing station to support the start of Phase 1 services in 2026; five existing platforms will be closed and rebuilt as high speed platforms including an extended concourse to support Phase 2 services in 2026-33; redevelopment of the remaining 13 platforms to be led by Network Rail.