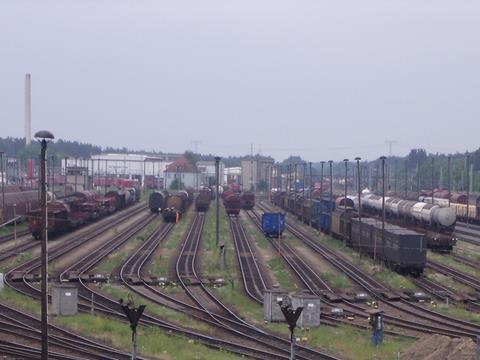 GERMANY: Following successful projects to modernise the Köln Gremberg and Hagen Vorhalle marshalling yards, DB ProjektBau has awarded Pintsch Tiefenbach and AIS Automation Dresden a contract to provide new control equipment for the Seddin Nord hump yard southwest of Berlin.
The contract worth 'several million euros' covers the provision of Pintsch Tiefenbach's TMC-ZBA control systems and AIS Automation's VarGBS retarders for 29 sidings.
According to AIS Automation, a particular challenge arises from the requirement for the existing and the new control systems to be in use at the same time on different sections of the yard during the conversion phase. Completion is planned for Octber 2014.