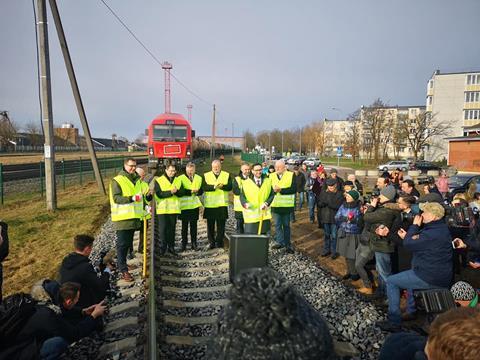 EUROPE: The reinstated 19 km railway between Mažeikiai in Lithuania and Rengė in Latvia was officially reopened February 15, when ministers and officials from both countries attended a ceremony to mark the departure of a train carrying oil to Latvia from Orlen's Lithuanian refinery.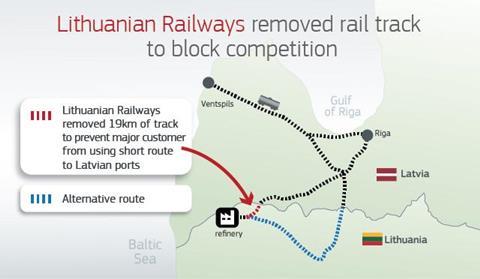 Lithuania's vertically-integrated railway LG had closed and dismantled the link from Orlen's refinery to Latvia in October 2008.
The closure was ostensibly because the line was in poor condition, traffic levels were not sustainable and other cross-border routes had spare capacity.
However, Orlen had considered transferring its business from LG to another operator, and closing the line meant that any competitor would need to use a much longer route to access the refinery.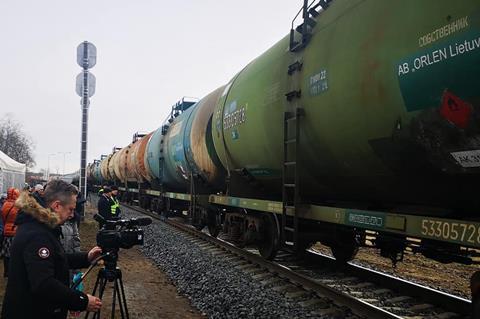 Orlen lodged a complaint with the European Commission, which ruled that LG had abused its dominant market position.
In 2017 the Commission fined LG €27·9m and required it to bring the infringement to an end, which could best be accomplished by reinstating the line.
'The EU needs a well-functioning rail freight market. It is unacceptable and unprecedented that a company dismantles public rail infrastructure to protect itself from competition', the then Commissioner in charge of competition policy Margrethe Vestager said at the time.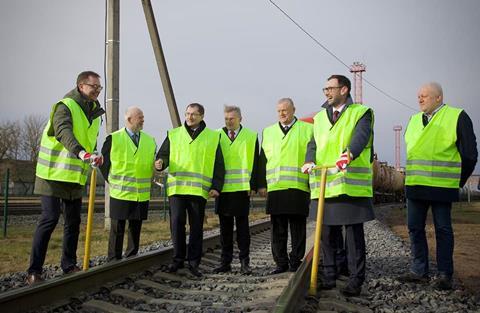 Following a competitive tender, in early 2019 Vitras-S was awarded a €9·4m+VAT contract to reinstate the line.
This included the rebuilding or repair of 19 km of track, five level crossings, six bridges, three culverts and communications and electrical systems.
President of Orlen's management board Daniel Obajtek said reinstatement of the railway symbolised the improvement in Polish-Lithuanian intergovernmental relations since 2016. 'Good co-operation translates into very tangible economic benefits for both parties', he said.