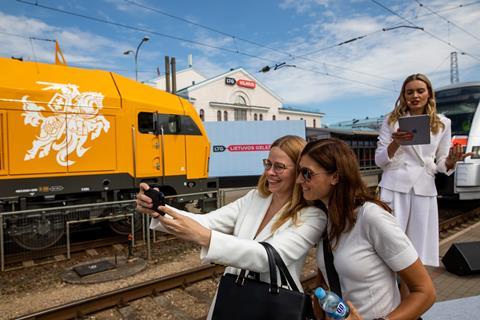 LITHUANIA·: National railway group Lietuvos Geležinkeliai launched a new brand identity on its 101st birthday, reflecting its recent restructuring with the formation of passenger, freight and infrastructure businesses.
The full name remains Lietuvos Geležinkeliai, but with the 'new, more patriotic' abbreviation LTG rather than LG.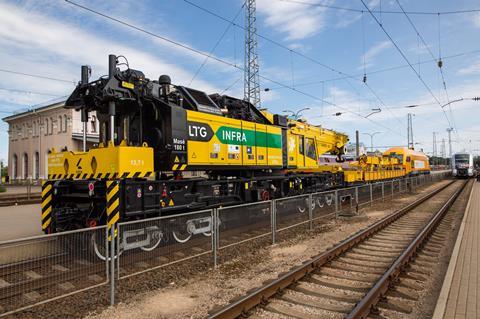 The passenger transport business is now called LTG Link, with the dual meaning of 'direction' in Lithuanian and 'connection' in English. The freight operator is LTG Cargo and the infrastructure manager LTG Infra.
The new logo has an arrow which 'embodies movement and progress' and the 'mission to connect people and businesses'.
The group colours are based on the national flag, with LTG Link's 'dynamic, energetic' red branding intended to encourage people to 'get out of their cars to choose an alternative, greener and faster way to travel more often'.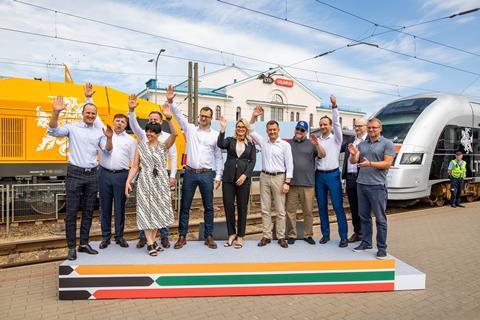 LTG Link CEO Linas Baužys said Lithuanians were not major rail users by European standards, but 'we are rapidly discovering railways', and 'in the last few years Lithuania has been in the continent's lead in terms of the growth of train popularity'.
LTG Cargo has adopted a yellow branding which symbolises 'activity, initiative and thinking outside the box'.
'We aim to boldly enter European markets and compete with the really big world-famous brands that await us there', said LTG Cargo CEO Egidijus Lazauskas. 'We are already increasing the volume of rail freight from China every year, and we want to do it even faster. Therefore, non-standard thinking and constant search for new solutions are necessary in order to create as many benefits as possible for Lithuania.'
LTG Infra which is led by CEO Karolis Sankovski has adopted green to symbolise 'safety, reliability, accuracy and environmental friendliness'.
Committing to improvements
The group has set out 10 commitments for the future:
to be 'a catalyst for Lithuanian economic growth', helping businesses develop at home and abroad;
competing with other carriers in foreign markets;
successful implementation of Rail Baltica to provide 250 km/h services from Vilnius to Riga and Warszawa;
creation of 'convenient' new routes that would allow more destinations in Lithuania and abroad to be reached by train;
a cleaner environment, supported by electrification of the main Vilnius – Klaipeda corridor to enable a larger share of freight traffic to be hauled by electric traction;
intermodal services carrying containers and semitrailers to support modal shift from road to rail;
digitalisation including a smart ticket app, and modern passenger information and business management systems;
renovation of stations, especially Vilnius which will be a 'beautiful, cosy and modern space to be';
introduction of 'modern, convenient and fast' electric trains on the main routes of the country, with the rolling stock currently used on the Vilnius – Klaipeda route redeployed on regional services;
wi-fi on trains.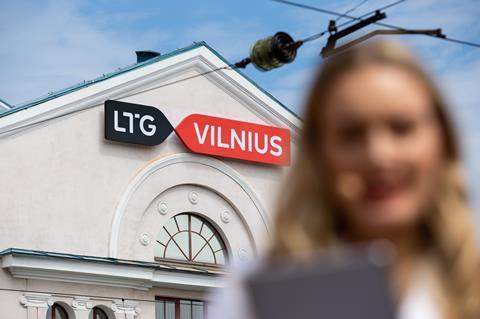 'Over the past few years, Lithuanian Railways has undergone the greatest changes since independence', said group CEO Mantas Bartuška. 'We have become an open, transparent and efficient group of companies that creates benefits for Lithuania.'
Bartuška said that 'one of the most ambitious goals of our new century is to contribute to the welfare of Lithuania by successfully competing abroad. Keeping this is in mind, it was important to ensure that the new brand names were easy to understand and remember not only in Lithuania, but also in the world.'