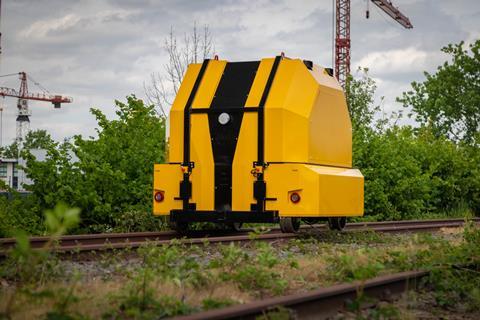 NETHERLANDS: Strukton Rail is to work with Trackbot robot developers AMT Group and No Man Trackwork to produce a prototype autonomous machine for the fast and accurate installation of balises and axle counters as part of the national ERTMS deployment programme.
The partners hope that a prototype will be ready in 2023. No Man Trackwork said 'robotisation is the future for rail construction', with robots able to work 'faster, more accurately and safer'.
The project forms part of Strukton Rail's work to develop faster ways of deploying equipment under the ASAP ERTMS innovation partnership which infrastructure manager ProRail has formed with suppliers with the aim of accelerating the nationwide roll-out of ETCS on the national network.