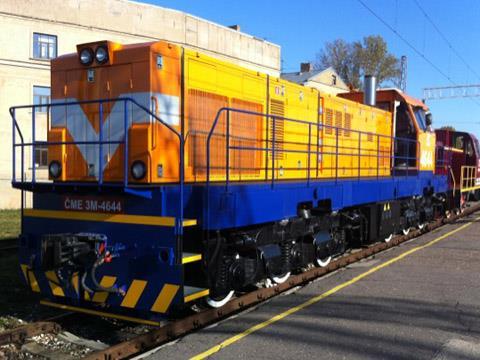 LATVIA: National railway LDz is developing plans to spend an estimated €450m on 25 kV electrification of its main lines, including the Riga – Ventspils and Riga – Daugavpils routes and conversion of the existing 248 km of 3 kV DC electrification radiating from Riga.
This would be in addition to €387m of planned infrastructure spending on the 1 859 km network in 2014-15. A total of €220m (including EU co-financing) is to be spent this year, with the single largest project being the double-tracking of the Skrīveri – Krustpils route by the end of the year at a cost of €93m.
The €167m of projects due for completion in 2015 include an upgrade of Škirotava marshalling yard near Riga, modernisation of Šķirotava station and the construction of a spur from Bolderaja II to serve an expansion of Riga's port facilities on the Krievu Sala peninsula. A further €14·2m is being spent to upgrade the data transmission backbone.
LDz carried

30·8

million tonnes of freight in the first half 2014, up 4·7 % on the same period last year, and expects to carry around 55 million tonnes for the full year, a similar total to last year. However LDz President Uģis Magonis warned on August 4 that 'worst case' EU sanctions against Russia involving an coal and oil boycott and Russian countermeasures could reduce LDz's traffic by up to 75%. In the longer term, Magonis expects the expansion and development of ports within Russia to reduce transit freight.