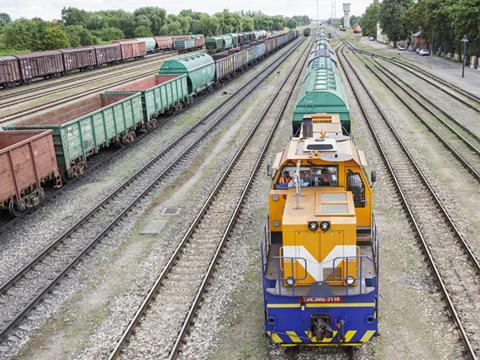 LATVIA: National railway group LDz has put its electrification programme on hold. It said a decrease in freight volumes which began in the first half of 2019 is forecast to continue, and it would not be able to balance its budget in 2020 without additional government funding.
LDz told Railway Gazette International there were a number of reasons for the reduction in traffic, including a fall in the price of raw materials on international markets as well as economic issues in neighbouring Russia.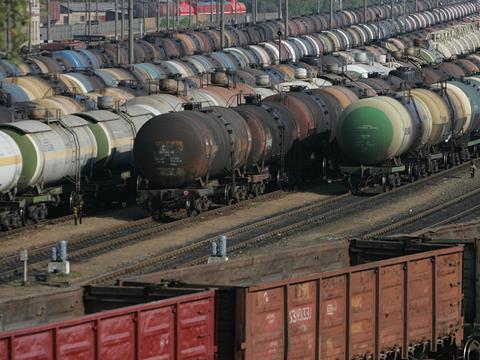 LDz has been planning interrelated projects to develop the freight yard at Daugavpils and to electrify the east–west corridor at 25 kV 50 Hz. Phase 1 was to have covered the routes radiating from Krustpils to Daugavpils (89 km), Rēzekne (95 km) and Riga (129 km) by the end of 2023. The cost was estimated at €441m, with EU sources expected to cover €347m.
Electrification was expected to reduce freight shipping costs, and increase LDz's maximum train weight to 9 000 tonnes and speed to 160 km/h. It was envisaged that this would help attract transit traffic and reduce road maintenance costs by encouraging domestic flows to switch to rail.
However, current forecasts suggest that the implementation of large-scale rail infrastructure projects is no longer economically viable, because there might not be sufficient demand and users would not be able to cover maintenance costs without state support.
'These project were planned and prepared at a time when 45 to 55 million tonnes of freight were carried by rail annually', said LDz Chairman Māris Kleinbergs. 'Now the situation has substantially changed, and the changes to rail freight volumes and freight markets brought about by the geopolitical situation require corrections to railway investment projects.'
He said halting the electrification project it was not an easy decision, because of the work already undertaken and 'the fact that a gradual transition to environmentally friendly railway infrastructure is taking place all over the world'. However it was necessary 'to ensure that in the current situation the state does not undertake an additional burden that could impede Latvia's economic recovery from the recession.'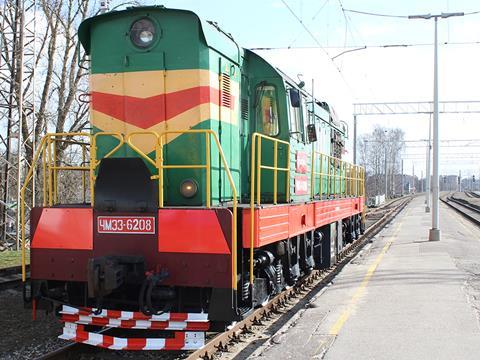 LDz is now working to increase efficiency and reduce its costs, and is focusing on developing a new business model including diversifying its freight traffic and expanding in target market sectors.
LDz and the Ministry of Transport are now discussing the possibility of undertaking alternative projects in growth markets, such as passenger transport. As part of this, LDz hopes to reallocate available EU Cohesion Fund financing to initiatives that would help achieve climate goals and support the development of a multimodal passenger transport system; the EU had announced €318·5m of Cohesion Fund money for the electrification in July 2019.
LDz also plans to discuss amendments to the railway infrastructure development plan for 2018-22 and the multi-annual agreement on the planning and financing of railway infrastructure.
'I have a reason to be confident that LDz will manage to regain financial balance and become a modern, efficient and competitive company, and, as freight transport increases, there will be a reason to return to large-scale railway infrastructure development projects', said Kleinbergs.