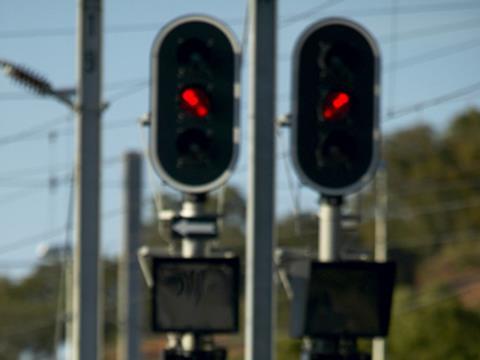 LATVIA: National railway holding company LDZ officially unveiled its first fully-computerised signalling and train control system on January 26, marking completion of a seven-year project partially funded by the European Union's Cohesion Fund.
The resignalling of Latvia's east-west main line linking Jelgava and Daugavpils is one of the first applications of microprocessor-based train control systems to the 1 520 mm gauge network in the Baltic States, replacing obsolete relay interlockings more than 50 years old, manual level crossings and regional traffic control systems. Total cost of the project was €93m, of which the EU provided €67m, the Latvian government €22m and LDZ the remainder.
Covering a total of 54 stations, the scheme included 1 287 new signals and 4 500 km of cables plus modernisation of 125 level crossings. The whole route is now managed from two control centres at Jelgava and Daugavpils. The work was undertaken by Thales, Bombardier, Belam, Systra and Safege Consulting Engineers.
'The new system will increase the safety of rail operations, and will help us to optimise traffic flows on the east-west corridor, which is one of Latvia's most important transit routes', said LDZ President Uģis Magonis. The head of the railway's project management department Aija Poča added that the work provided 'a stable platform for future development', and the 'diverse experience' would 'help in planning and management of future projects of a similar scale.'