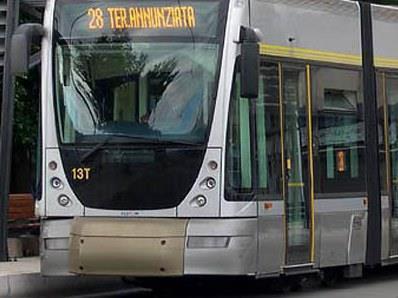 ITALY: The Ministry of Infrastructure & Transport has provided an initial €11·1m for track (€4·4m) and rolling stock (€6·7m) maintenance on the Messina tramway. Works are due to start within weeks and will require partial closures.
The funding marks a turnaround from September 2018 when Mayor Cateno De Luca proposed the closure of the loss-making tramway in favour of a reorganisation of bus routes.
However, the Ministry of Infrastructure & Transport said it would not provide funding for an alternative transport mode along the route earlier than 2033, 30 years after the start of tram operations. Instead it has allocated €100m for an upgrading programme and the construction of an extension north from Annunziata to serve the university.