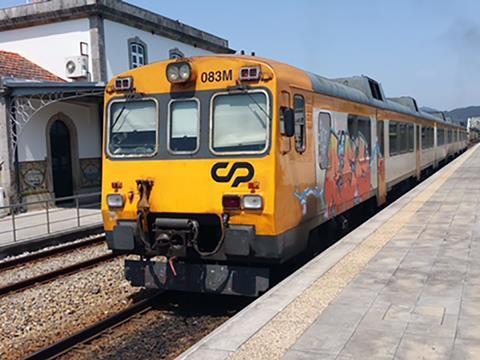 PORTUGAL: Minister of Planning & Infrastructure Pedro Marques attended a ceremony at Barcelos station on June 24 to officially launch the €83∙2m project to electrify the 90∙8 km route between Nine, north of Porto, and Valença on the Spanish border.
Tendering for the initial 42∙7 km between Nine and Viana do Castelo is due to start around the end of this year, with a view to completing electrification to Valença 'in three to three and half years', said Marques.
The first component of the project to be launched is the replacement of a level crossing at Midões with an underbridge at a cost of €806 000. This will enable the construction of a loop able to accommodate freight trains up to 750 m in length.
Electrification of the Minho line will also enable CP to introduce tilting Alfa Pendular services to Valença. The project forms part of the €2∙7bn spend envisaged by Infraestruturas de Portugal in its 2020 railway investment plan presented to the government in February, giving priority to freight and cross-border links.