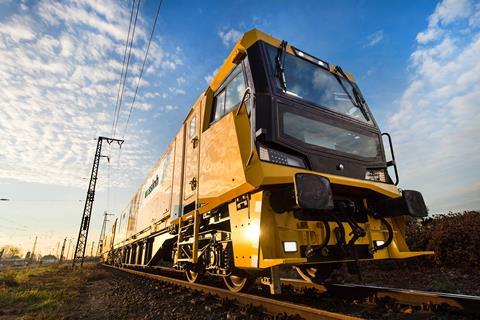 NETHERLANDS: Infrastructure manager ProRail has awarded Vossloh Rail Services a four-year framework contract for corrective rail maintenance, selecting for the first time milling rather than grinding to remove any rail defects.
All corrective maintenance on the 7 000 track-km network will be undertaken by VRS subsidiary Alpha Rail Team. The company will be using Vossloh milling machines to remove rolling contact fatigue damage and other defects, deploying large or small machines as necessary to match the specific requirements for each task.
In recent years, Vossloh has sought to strengthen its position in the corrective rail maintenance market. As well as developing its HPM high-performance milling machine and the compact MPM multi-purpose miller, the company acquired further machines when it took over the milling division of Strabag Rail last year.
'We have been following the latest developments in rail maintenance for a long time', said ProRail's Director of Asset Management Wouter van Dijk when the contract was announced on September 23. 'The various milling techniques employed by the different maintenance firms we've seen have given us a comprehensive picture of the results that can be achieved.'
'We are very pleased to have been awarded this tender', said VRS Managing Director Marcel Taubert. 'It is a confirmation of our increased activity in the Netherlands. Together with our partner, we'll be striving not just to deliver a convincing performance but also to provide sustainable documentation of the full range of advantages that milling offers.'