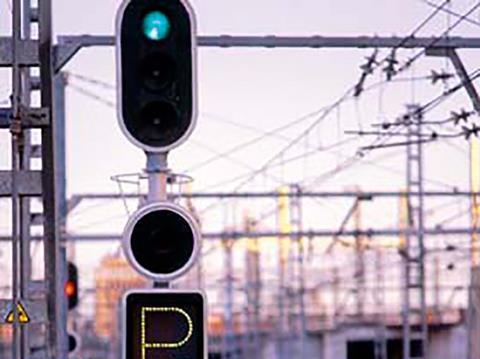 SPAIN: A €47⋅6m contract to resignal the 229⋅6 km Humanes — Monfragüe section of the 1 668 mm gauge route between Madrid, Cáceres and the Portuguese border at Valencia de Alcántara has been awarded by ADIF to a joint venture of Siemens Rail Automation (55%) and Thales España (45%).
Work to replace telephone block on the single-track route between Humanes and Monfragüe will include the installation of electronic interlockings and new fixed telecommunications systems as well as CTC. The contract also includes maintenance.
According to the Ministry of Development, by improving capacity and reliability this resignalling project will contribute 'substantially' to a reduction in journey times between Madrid and the Extremadura region of western Spain. This will be made possible by high speed infrastructure currently under construction between Badajoz and Plasencia near Monfragüe, expected to be the first section of the high speed line between the Portuguese border and Madrid to enter service.