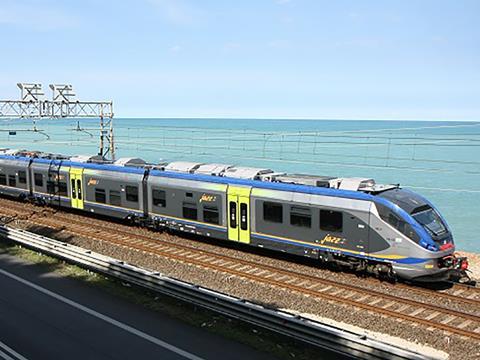 ITALY: Infrastructure manager RFI has awarded a partnership of Hitachi Rail, Alstom Ferroviaria and Ceit a €500m framework agreement to design and deploy ERTMS in Sicily (480 km), Umbria (150 km) and on the Roccasecca – Avezzano line (80 km).
Alstom's share of the contract is worth €124m, and includes design and deployment of ETCS Level 2 Baseline 3 signalling with GSM-R communications and multi-station central computer equipment. Alstom will be supported by CEIT.
The project is being financed by the country's National Plan for Recovery & Resilience, which aims to equip 1 400 km of the network with ETCS by December 2024 and 3 400 km by 2026. RFI's ultimate goal is to cover all 16 700 km of the network.
Expected benefits will include enabling trains from neighbouring countries to run onto the Italian network more easily, the automation of safety functions including braking if the line speed is exceeded, a reduction in energy consumption through better train regulation, as well as a reduction in the need for lineside equipment.