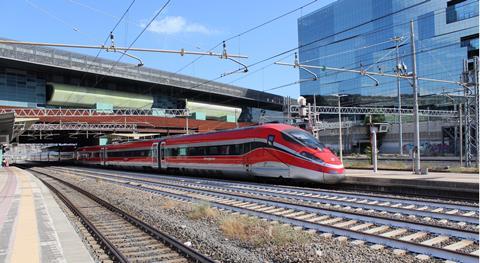 ITALY: Infrastructure manager RFI launched 18 tenders at the end of December for a range of infrastructure works throughout the country at an estimated total cost of €6·8bn.
The package includes route upgrades, a section of high speed line, a suburban rail extension, the installation of noise barriers and infrastructure maintenance contracts.
The largest tender by value covers the construction of the 35 km Battipaglia – Romagnano section of the planned Salerno – Reggio Calabria high speed line, which will broadly parallel the alignment of the existing line. The €2·2bn cost is due to be financed from the European Union's Recovery and Resilience fund.
Another tender budgeted at €1·5bn covers the double-tracking of the 30 km Fiumetorto – Lercara section of the Palermo – Catania main line, which will be upgraded for 200 km/h operation.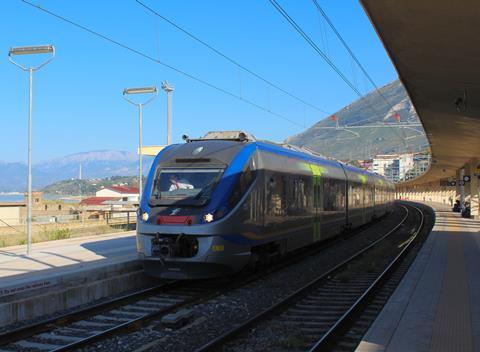 In Lombardia, tenders have been called for the doubling of the Ponte San Pietro – Bergamo – Montello and Codogno – Cremona – Mantova lines as well as quadrupling works between Milano Rogoredo and Pavia. These projects together are expected to cost more than €800m.
A €185m tender has been launched for works to facilitate an extension of the Salerno suburban rail service from Stadio Arechi to Salerno Costa D'Amalfi Airport, using 9 km of the existing main line. The package includes the construction of four new stations. Of the total cost, €70m will be funded from the EU's recovery fund.
Two tenders have been issued for the modernisation of the 10 km Empoli – Granaiolo line at a total cost of €158m. Once covers double-tracking of the route the other covers resignalling.
A €1·4bn framework tender has been launched for the installation of noise barriers walls throughout the country, while two others cover track maintenance and station building refurbishment.