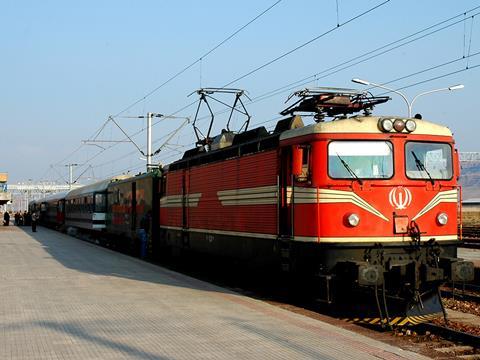 IRAN: Russian Railways subsidiary RZD International signed a contract to electrify the 495 km route from Garmsar on the Tehran – Mashhad line to Incheh Borun on the border with Turkmenistan during a visit by Russian's President Putin to Tehran on November 23.
The 36-month contract is worth an estimated €1·2bn, and will be financed through a €5bn Russian export credit intended to support various Iranian infrastructure projects.
The scope includes the design, supply of materials and construction of the 25 kV 50 Hz electrification, as well as tunnel enlargement and other works to increase capacity on the route, which has 95 tunnels and 32 stations.
In June Iranian and Chinese officials finalised an agreement to finance the previously-announced electrification of the Tehran – Mashhad line, with 85% of the €1·9bn cost to be financed through Chinese loans, the rest by the Iranian government. Completion is expected to take 42 months.