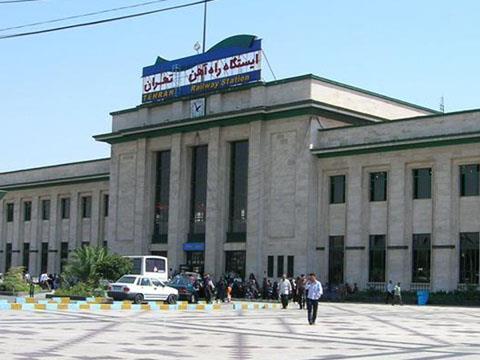 IRAN: Railways of the Islamic Republic of Iran confirmed on September 12 that it had put its first automatic train protection system into 'definitive operation' on its 926 km main line between Tehran and Mashhad, following the completion of a 31-month installation programme.
RAI has been steadily upgrading its signalling and train control systems, and says that most main line stations are now provided with full interlocking of turnouts and signals. It says that the installation of ATP across the 10 500 km network is one of its priorities for the next few years, and work is already getting underway to roll out the equipment on several main lines.
The Tehran – Mashhad route has now been double-tracked throughout, and the line is currently being upgraded and electrified under a contract awarded to a consortium of local and Chinese firms in July. This work is intended to allow the maximum speed of passenger trains to be increased from 160 km/h to 200 km/h, halving the end-to-end journey time to around 6 h.
As part of the ATP project, 50 stations have been fully track-circuited using high-frequency track circuits, and the interlockings have been linked with an optic fibre communications network. Signalling data is exchanged with the trains using balises installed along the route. On-board equipment has been fitted to 50 EMD locomotives, 30 Siemens locomotives and 10 Pardis inter-city diesel multiple-units.