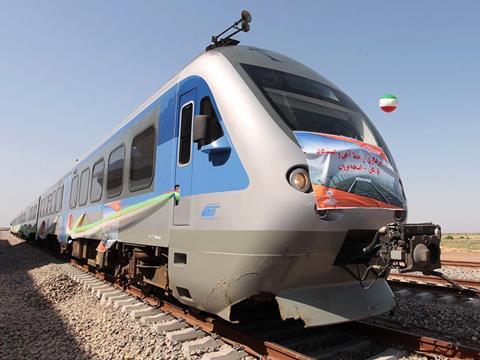 IRAN: Russian Railways confirmed on April 2 that it had ceased work on infrastructure projects in Iran, and was to close its Tehran office.
As part of this, its overseas engineering business RZD International has ceased work to electrify and increase capacity on the 495 km route from Garmsar on the Tehran – Mashhad main line to Incheh Borun on the border with Turkmenistan. The work was being undertaken under a €1·2bn contract signed by RZD International and Islamic Republic of Iran Railways in March 2017, financed with a €1bn Russian export loan.
RZD declined to give reason for pulling out. However, it has been reported to have been concerned about US sanctions targeting entities involved in the Iranian construction sector, while the Incheh Borun project had been subject to prolonged negotiations and disputes over costs and priorities.
RZD said it hoped that the end of its infrastructure activities would not affect its work with Iran's national railway in the field of international logistics, including the development of the North– South Transport Corridor to link Europe and India by rail and sea.