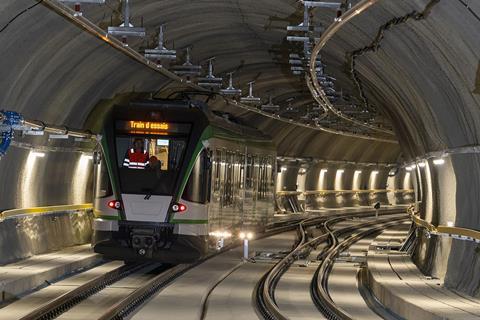 SWITZERLAND: Chemin de fer Lausanne-Echallens-Bercher's 1 km tunnel from the underground Lausanne-Flon terminus to Lausanne-Chauderon has been extended by 1·7 km to Union-Prilly, replacing a street-running section of single track line along Avenue d'Echallens.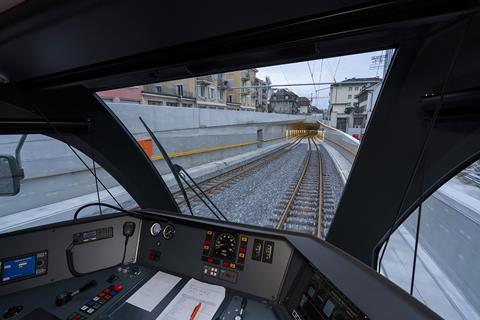 The double-track tunnel has been built to increase capacity and reliability and avoid road accidents part of a programme to modernise the 23·6 km long metre-gauge 1·5 kV DC line to form part of the canton's RER Vaud network. It is planned that services will be increased to run every 10 min by 2035.
Construction of the tunnel extension took five years with the SFr136m cost funded by the national government and the canton.
Work was undertaken by a consortium of SIF, Infra Tunnel, Gasser and Bertholet+Mathis, and the GIT-LEB consortium of Monod-Piguet, Karakas & Français, CSD Ingénieurs, Basler & Hofmann and Geste.
Revenue services started on May 15, after an inauguration ceremony the previous day.