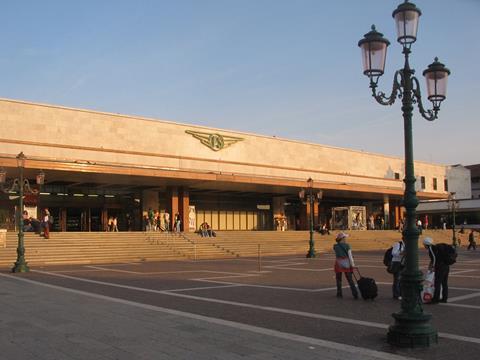 ITALY: Timescales for the construction of a rail link to Venezia's Marco Polo airport were set out in a memorandum of understanding signed by RFI and airport management company SAVE on March 9
The project would require 12 km of new alignment. This would diverge from the existing Venezia – Trieste line around 7 km northeast of Mestre station, and follow the airport access road before entering a tunnel to a station below the passenger terminal.
It is envisaged that design work will be completed in December 2016, with planning approval to be obtained in 2017 and construction getting underway in late 2018 for completion in December 2023. Revenue services would start in June 2024, with direct trains to Venezia and Trieste planned.
The Ministry of Infrastructure & Transport and RFI are to provide €14m for design work. Construction is estimated to cost €450m, which would be funded by the government, RFI and the EU's Connecting Europe Facility.
On February 3 RFI and the Friuli-Venezia Giulia region agreed to upgrade the Venezia – Trieste line to raise the maximum speed from 150 km/h to 200 km/h.