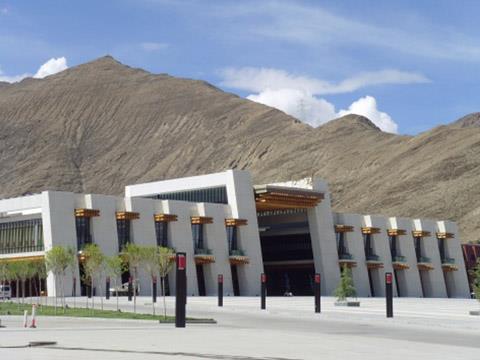 CHINA: Construction of a 253 km railway from Tibet's capital Lhasa to its second-largest city Xigaze formally began on September 26, when officials laid a ceremonial foundation stone and watched cultural performances. Construction is expected to take four years at a cost of 13·3bn yuan.
The single-track line will pass through difficult terrain including the 90 km Yarlung Zangbo Grand Canyon, requiring 155 km of the route to be on bridges or in tunnel. The alignment is designed for operation at up to 120 km/h, and has been selected to avoid four nature reserves as well as drinking water sources.
The railway 'will play a vital role in boosting tourism in the southwestern part of Tibet and promoting the rational use of resources along the line', said Minister of Railways Liu Zhijun. It will have the capacity to carry 8·3 million tonnes of freight a year, but projections for passenger traffic have not been announced.
The line forms an extension of the railway to Lhasa which opened in July 2006. Another line is being planned from Lhasa to the Nyingchi prefecture, with a view to construction getting underway in 2013.