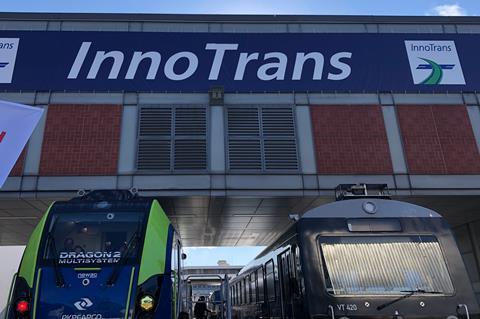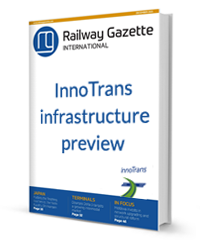 INNOTRANS: As the only official international media partner for InnoTrans, Railway Gazette Group offers exhibitors the opportunity to promote their presence at the global rail industry's leading event in print and digital formats.
We have partnered with InnoTrans show organiser Messe Berlin since 1998, and as the market leading business journal for the global rail sector we are proud once again to offer our audience unrivalled coverage from one of the largest exhibitions in the world.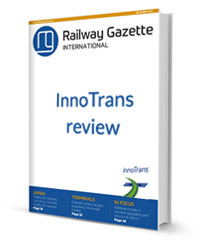 Railway Gazette International brings an audience unmatched in size and influence, circulating more than 12 000 copies every month in over 140 countries where it is read by operators, regulators and the supply industry.
Bespoke marketing with digital campaigns
With more than 30 000 registered website users, Railway Gazette Group has an unmatched ability to offer tailored campaigns.
We can offer targeted marketing that identifies specific job roles and disciplines which can ensure you grow your audience in key industry segments.
Request a copy of Railway Gazette Group's media planning guide