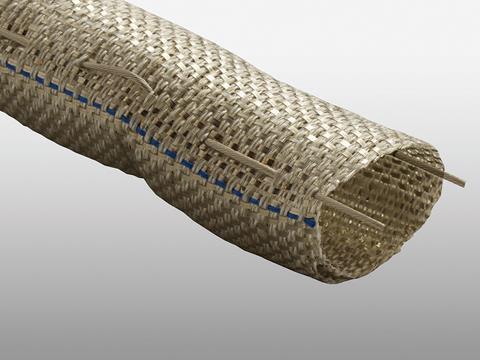 FEDERAL-MOGUL: Two wire and cable protection products developed for the rail industry using technologies proven in the aerospace industry will be launched by New Federal-Mogul Powertrain at InnoTrans 2018.
Roundit 2000 FR Grip provides abrasion protection fir wire harnesses at operating temperatures from -50°C to +85°C, and can be applied and removed without discarding or manipulating existing connectors or fittings.
Roundit EMI DW features a self-wrapping design for high performance EMI protection of wire and cable bundles.
'Our new Roundit products not only offer enhanced performance and safety, but reduce installation time and complexity', said Chief Technology Officer Gian Maria Olivetti. 'Roundit 2000 FR GRIP and EMI DW have been developed using a blend of innovative manufacturing techniques, materials and technologies to provide ease and flexibility of use. Engineers will be able to carry fewer tools, a reduced range of components and complete maintenance jobs more efficiently.'