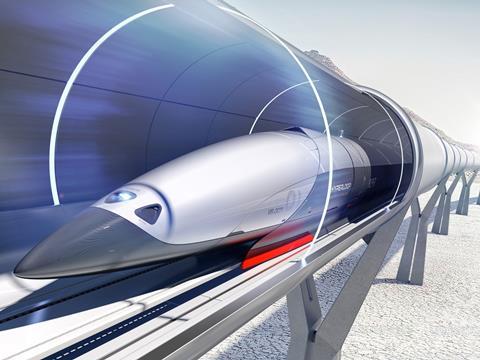 INNOTRANS: The Hyperloop Conference will be taking place at InnoTrans in Berlin for the first time on September 23.
The conference agenda will feature a wide range of formats and topics including keynote speeches, panel discussions, masterclasses and a 'Hyperloop Safari'.
Discussion forums will look at the challenges for mass transit and freight, and attendees will be able to visit a joint stand featuring Zeleros and Hardt Hyperloop.
Speakers at the conference will include Oliver Luksic, Parliamentary State Secretary at Germany's Federal Ministry of Digital & Transport; Carlo Borghini, Executive Director & CEO at the Europe's Rail Joint Undertaking; Keir Fitch, Head of Rail Safety & Interoperability at DG Move; and Thomas Jarzombek, CDU/CSU parliamentary group spokesperson for Education & Research.
Railway Gazette is the only official international media partner for InnoTrans, which will take place in Berlin from September 20 to 23 2022.