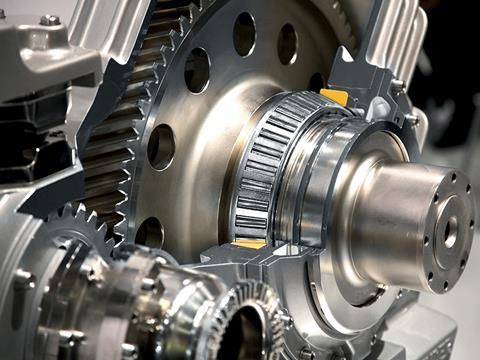 KLÜBER LUBRICATION: 'Closer to you' is the motto Klüber Lubrication will be using to present its latest developments at InnoTrans 2016.
The company will focus on its Klübersynth LEG 4 75 W 90 fully-synthetic gearbox oil which was specially developed for railway applications, and is designed for full performance even at extreme temperatures as low as -50°C. 'With this gear oil we succeeded in maintaining the full performance capacity over a very wide temperature range', according to Thomas Kamprath of the company's rail team. 'Klübersynth LEG 4 75 W 90 can be used in very cold climates all year round.'
The company will also highlight its Barrierta L 25 DL synthetic grease, which lowers friction between rubber door seals and train bodies to ensure smooth and reliable opening and closing and UV protection over a wide temperature range.